Kitchen Remodelling Tips
---
16/08/2017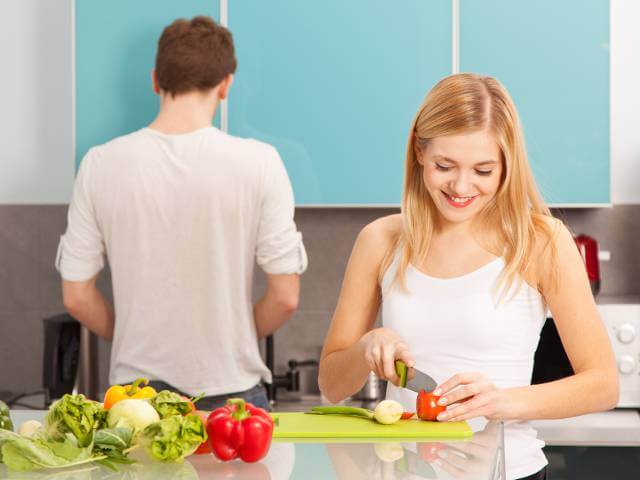 Aside from being a stunning backdrop of drawers and cabinets, a kitchen is also meant to be an area for function and convenience. To achieve this, check out our tips below:
Create traffic ways
Something important to remember for family-friendly kitchen designs is to keep the cook-top well away from traffic ways so children don't catch handles or cause spillages whilst scuttling through. The fridge should also be accessible for passers-by and those cooking and cleaning.
Place items strategically
Arrange where each set of items will be stored (depending on their use). For example, breakfast foods and bowls could be stored near the kitchen table and dishware and flatware can be kept near the dishwasher to speed up the process of unloading.
Create landing spaces
Whilst in the planning stages, you should ensure there's enough counter-top space that can be used as landing spaces for food and drink. Keep in mind that those who cook more frequently will usually need more space than those who don't.
Store knives with care
Create a special area to store knives; doing this will make them easier to locate, as well as keep them out of reach of children. This could either be a certain drawer or a countertop rack.
Outlets
To stay on top of modern day convenience, you could install additional electrical outlets in your kitchen – for either kitchen appliances or tech.
Inspire recycling
Make recycling easier in your kitchen by creating a dedicated space for recycling bins.
Enlarge smaller spaces
If you have a smaller kitchen, avoid opting for darker colour schemes as this can make it look and feel even smaller. Instead choose a lighter palette to bring in more natural light and make it feel bigger.
Create a main feature
Creating a focal point will give your kitchen a bit more personality, whether it's bright cabinets, a kitchen island or a pattern-tiled floor. Don't go overboard with this though as it'll make your kitchen look too busy and make the eye distracted. Opt for a single feature and complement it will neater, quieter details.
Did you find any of the above useful for your kitchen? Let us know your plans on Twitter @felicityjlord!