Fixtures and fittings forms
---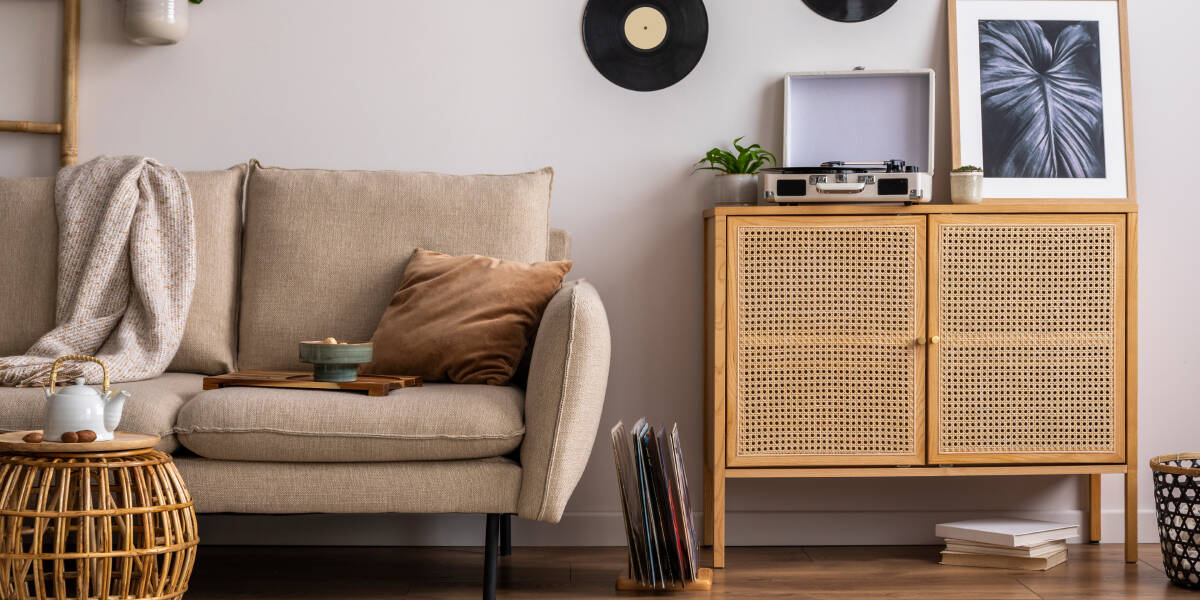 When you're in the process of moving home, there seems to be a lot of forms and paperwork. One of these is the fixtures and fittings form. This guide is to tell you exactly what this is, why you need it, and help you to fill it out with confidence.
If you're unsure about any part of the moving process, don't forget Felicity J. Lord has an entire guide to selling your home, from finding the right agent to that all-important completion date.
---

---
What is a fixtures and fittings form?
This paperwork is completed when buying and selling a property as it tells each party exactly what is and isn't being included in the sale. The form will contain a list of fittings and contents within the property, such as furniture, curtains, shelving, flooring, and light fittings and state whether or not these items will be left in the property upon completion of the sale.
The purpose of the form is so that both the seller and the buyer of the property are completely clear on what is and isn't going to be left behind in the property, so no disagreements can arise.
Some items may be included but only if the buyer pays an extra fee, for example for curtains or carpets to be left. Ultimately, this form prevents any surprises on moving in day where a buyer walks into the property and finds things missing or left behind when they weren't expecting it.
What is the difference between fixtures and fittings?
Fixtures are items which are 'fixed' to the property itself, such as a tiled floor, bathroom suite, or a fitted kitchen. Unless the seller has clearly stated otherwise, these are usually included in the sale of the property, as they are clearly costly to remove. Other examples include:
Plumbing

Electric sockets

Satellite dishes

Boilers

Radiators

Fireplaces

Doorbells
Fittings, on the other hand, are items which are not fixed to the property itself, including things like standalone wall cabinets, pictures or shelves hung on the wall, or loose rugs. Curtains and curtain rails, shelving, and items in the garden like patio furniture. Some more examples are:
Beds

Sofas

Curtains

Blinds

Tables

Paintings

Mirrors

White goods (fridges and freezers etc.)

Lamps
So, the general rule of thumb is that fixtures are included in the purchase price whereas fittings and contents are not, unless there's an agreement between the buyer and seller. However, to avoid any confusion, the fixtures and fittings form is used to clear up any doubt about what's included and what is not.
What is included in the fittings and contents form?
The form is divided into 11 sections, listing out all items that you would commonly expect to find in a home. For each item, the seller check a box to say whether the item is fitted or freestanding and whether it is included or excluded from the sale.
There is also an option for if the item is not present in the property, as some sales may be newbuild and not currently occupied.
The form covers:
Basic fittings like the boiler and central heating system, light switches, sockets, insulation, and doors.

Kitchen including appliances.

Bathroom including the suite and taps (this section even counts smaller items like toilet roll holders and shower curtains.)

Sellers must leave a note of which rooms have them and if they are being left.

Curtains and curtain rails. The same as for carpets.

Light fittings. If the seller is taking any light fittings with them, they must be replaced with a basic fitting and bulb.

Fitted units. Covers fitted cupboards, shelves and wardrobes in each room.

Outdoor area. This includes any outdoor space connected to or part of the property, so balconies count as much as a garden.

Television and Telephone including any existing TV or phone infrastructure, such as the TV aerial, satellite dish or telephone receiver.

Stock of fuel. This section is for properties with fuel-burning appliances like a log burner. The seller has to say if they are leaving any fuel behind when they move.
The last section is marked as 'other items' in case there's something in the property that doesn't easily fit into the other categories. It's important that everything gets covered on the form to avoid any confusion.
Felicity J. Lord's mission to get you moved
If you're looking to move, let us help you get it done quickly and with minimal stress.
At Felicity J. Lord, we're proud to take on the mission of getting you moved. We have lots of useful sales advice pieces, covering everything from the right time to put your home on the market to the How long does it take to move? However, it's always best to talk with us in person, so find your local Felicity J. Lord branch and get in touch to see how we can put our expert local knowledge to work for you.
This concerns the garden / balcony or any other outside area and asks the seller to confirm whether items such as garden furniture, barbeques, plants and dustbins will be left behind.