How long does it take to move?
---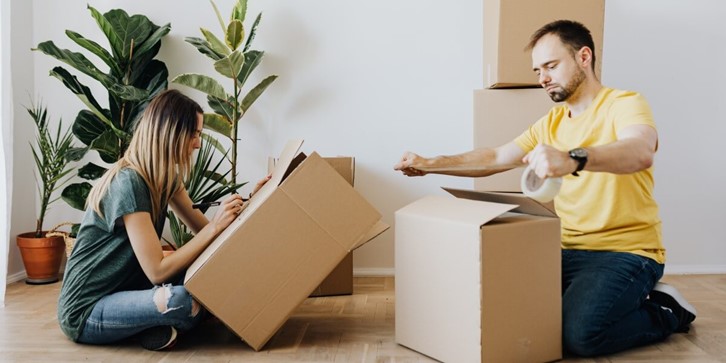 There are a number of different factors at play here, depending on whether you are buying and selling as part of a larger chain, if you're a first time buyer, part exchange, freehold or leasehold property among other things.  
On average it takes 13 weeks to complete a sale, this is after the sale has been agreed and an offer accepted.  This time frame doesn't typically include length of time on the market.  As it currently stands with the Stamp Duty incentive and increased demand for this time of year, the time on market has reduced by 14%.  A lot of estate agents have more properties marked as sold than for sale which proves how exciting the market has been this year.
In a recent report from Rightmove they found the average time to secure a buyer in September dropped by 12 days from 62 to 50 days on the market, which is a confident sign for those looking to sell that now is a better time than any. 
Does a faster sale mean I will exchange sooner?
The time it takes to get to exchange largely depends on the conveyancing process and your solicitor.  With many more sales agreed this summer, this in turn has seen an increase in demand for conveyancing services and a longer wait for the process to take place. 
If you are thinking of benefiting from the stamp duty holiday, now would definitely be the best time to start the process and get your property on the market. 
Is there anything that could speed up the process?
Whilst the process itself can't be fast tracked, there are definitely things you can do to help ensure it's going as smoothly as possible.  Here are our top tips:-
Make sure you have all the paperwork readily available and a lawyer instructed if you have a property to sell. Here at Felicity J Lord, our legal team push for these details to be in place ready for offers.
If you are a buyer, instructing a lawyer at the earliest opportunity means they can instruct on searches which can help speed up the process.
The choice of solicitor can make a huge difference to the length of the process, choose one that can liaise with your estate agent and see if documentation can be sent by email rather than post.
Where a mortgage is needed, it's important to contact your Mortgage Adviser and be 'purchase ready'.
Conveyancing searches vary depending on council's wait times so do some research on your area and be prepared.
Here at Felicity J Lord, we have a legal services team that can help you with your move as a one stop shop Felicity J Lord on a mission to get you moved. Are you looking to move?  Book your free valuation with us today.