How can landlords benefit from the current market conditions
---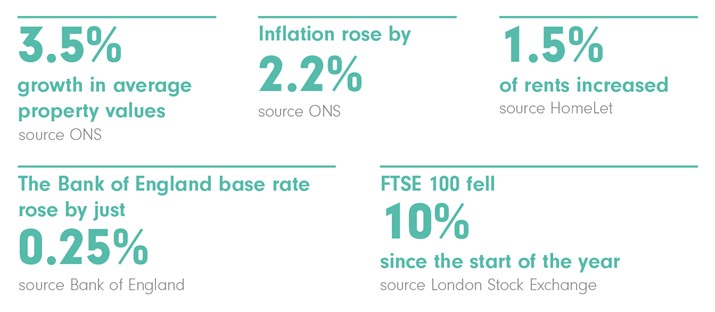 The property market has proven to be remarkably resilient in 2018. Therefore, it appears that despite the current economic and political uncertainty, property remains a solid investment for landlords looking for a long-term investment.
So how can landlords benefit from these current market conditions? The obvious place to look is the cost of funding your rental property. Regardless of the size of your portfolio or your investment aspirations, you should assess whether you have optimised the structure of your finances.
Lower interest rates
Property values have continued to grow over the last ten years, which means that some landlords could have a more positive loan to value (LTV) rate than they realise. The more positive equity relative to the value of the property often means you can access lower interest rates.
New mortgages
Although house prices continue to rise, the number of landlords buying new properties has stalled. This has left lenders focusing on the remortgage market, and an increasing range of new products are available for those looking to change their mortgage.

Growth options
Across the market, property transactions have slowed, resulting in a buyers' market. Therefore, if you do spot a gem of a property on the market, you could consider altering your financial arrangements to  enable you to increase your portfolio. If you have a strong LTV rate on one property in your portfolio, then you could consider releasing some equity to help finance an additional property.

Regardless of your individual circumstances, you could benefit from the combined effect of increased property values, and low interest rates. If you would like to be introduced to someone at our sister company Just Mortgages, please speak to your local branch.