Top price achieved in time for sellers to purchase their dream property
---
22/06/2016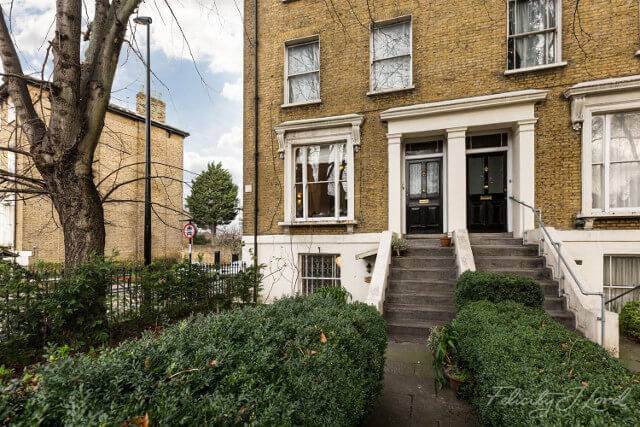 When the sellers of the two bedroom maisonette in New Cross Road (SE14) requested us to carry out a valuation, we knew it was likely to be a charming property that would be in quite high demand.  It didn't disappoint anyone – a beautifully presented split-level maisonette with architecturally modern interior throughout, original features such as sash windows and generously sized gardens. 
Despite other agents offering to put it on the market at £500,000, Branch Manager Carina Solomon knew more could be achieved for the sellers and explained how through our marketing of the property, we could obtain somewhere in the region of £525,000 and £550,000.  Not only was the property highly appealing, where it was situated made in an ideal choice for couples, young families and commuters.  New Cross Road is ideally situated close to amenities such as shops, pubs and the Curzon cinema.  It is also within easy reach of Telegraph Hill Park and Fordham Park. There are excellent transport links with New Cross Gate merely a two minute walk away as well as New Cross Rail Station and Queens Road Peckham both within a 10 minute walk.  This is where being experts in our local area of Surrey Quays made all the difference – we knew which buyers already registered with us would be interested in viewing this property. 
We held an open house for all interested potential buyers, and received an offer of £550,000 which was at the top end of the guide price for our sellers.  Unfortunately, as it happens sometimes, the buyers decided to pull out of the sale further down the line, which caused the sellers to think they were going to lose the purchase of their dream property.  With their baby being due a few months later, they really wanted to move and be settled in a property with more space.
We are always quick to respond to these occurrences, and we promptly contacted other interested parties to let them know it was available again, as well as new buyers whose requirements matched this property.  After four viewings, we once again were able to obtain an offer for £550,000, to which the sellers were delighted – our Negotiator Dmitrijis Kuzminskis even got called a Legend! 
It became apparent that both legal and financial services advice was required for the parties involved, which we were also happy to help with, having both services in branch for buyers and sellers to discuss their queries or problems should they need to. 
We were pleased to be part of this journey and wish both parties all the best in their new homes!