Signs that you've found your next home
---
31/01/2017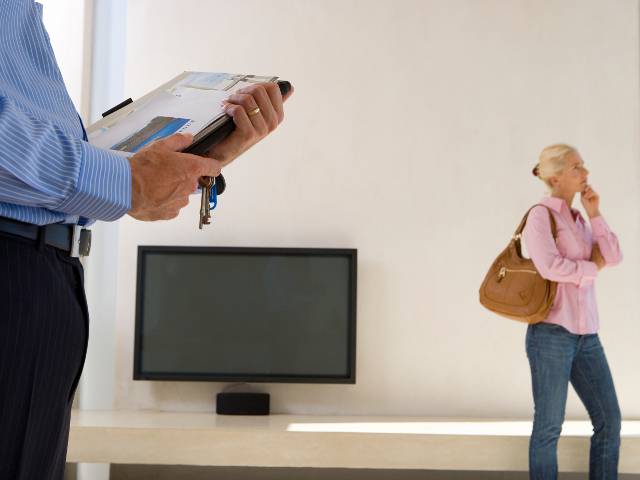 Whilst on the property hunt, whether it's your first or fifth time, the market can always seems fairly intimidating. You may come across many properties that don't come anywhere near your original desires, which means you might be inclined to compromise on your list of demands to secure a property in your desired area. But remember, patience is a virtue; you will eventually discover that one property that fits every one of your needs and wants, but how will you know you've found it?
You can overlook imperfections
Each property you view will have some imperfections of some sort, this is fairly obvious. But are you finding imperfections in a property that you're thinking of turning into opportunities? If so you may like the property more than you think.
We all know what we like and dislike, but if you're repeatedly turning down properties because of small imperfections, the chances are that you never really liked the property to begin with. Keep in mind that some things can be changed and others can't (such as location). Think of things you require and things that can be changed, and go from there.
You're convincing yourself to buy
Previously you may have visited various properties that don't stand out, which means you won't bother convincing yourself to buy any of them. You may then visit a property that you're impressed with and subsequently convince yourself to buy it – this is a positive sign.
It's become the benchmark
During your property hunt, there may have been a range of properties that you've viewed which simply disappear into the back of your mind; you might have viewed between 10-20 homes, making your brain a jumble of figures and measurements, which makes trying to remember the small details hard to do.
But suddenly you find a property that raises the bar, more than any other you've seen before and you then start comparing future properties to it. When this begins to happen, it may be time to consider making a bid!
You don't want to leave
Have you ever went to view a property and wanted to leave right away? It isn't that uncommon; viewing properties somewhere that wasn't originally where we wanted to live, or one that you know instantly doesn't fit your needs.
Then you visit a property that you never want to leave; another positive sign. Are you finding it hard to hop back in the car and head home? If so then it may be time to hit the button, since you'll probably struggle to find a better property.
Do you find any of these tips useful? If so let us know on twitter @felicityjlord!