Will the latest news from the PRS reform, or stifle our sector?
---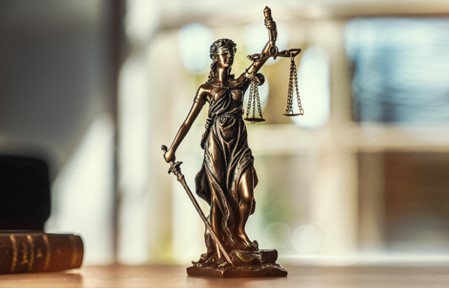 Just days before Parliament began its Easter recess came the news that the EU has offered the UK a possible Brexit extension until the end of October, giving the negotiating teams up to six months to reach an agreement.
Therefore, although there is still no deal there's also no imminent departure date - which meant many MP's went off on their Easter breaks, sparing us all – albeit temporarily – from seemingly endless coverage of Brexit.     
However, no sooner had Parliament broken up, The Secretary of State for Housing, Communities and Local Government announced plans to reform the Section 21 eviction process.
Section 21 Notices are termed 'no-fault' evictions however they're often the preferred route to obtain vacant possession when a tenant breaches their agreement
The proposed changes are intended to offer tenants more security in their rental homes, providing what are essentially open-ended tenancies. However, landlords are highly unlikely to evict good tenants unless they need the property back. After all, if the rent is being paid on time and the property is being well looked after, then why would a landlord want to move them on? 
We have long argued that the Private Rented Sector doesn't get the focus from housing policy that it deserves. More suitable reform would be to encourage more landlords to remain within the sector and support them as they continue to provide homes for a growing number of households.
However, the recent tax changes impacting landlords could force investors to consider selling some or all of their portfolio. Meanwhile, the additional Stamp Duty payable by purchasers of second homes can deter would-be landlords from entering the market.
Limiting supply when demand continues to increase will only result in rising rents, which is something which simply doesn't help private tenants.
Unfortunately, whilst the political agenda has been dominated by Brexit for more than two years, it has left a void when it comes to effective and progressive housing. We fear this latest proposal could be nothing more than a political stunt.
Delegates at the annual ARLA (Association of Residential Letting Agents) conference earlier this month were told by MP Heather Wheeler that there may yet be further change on its way for the private rented sector. She confirmed that in the coming months we should see the publication of a report on the impact of selective licensing – a scheme which has had some criticism from within the market as it is creates increased complexity for landlords.
There is also a potential assessment of Right to Rent, the controversial scheme which in essence turned the role of the private rented sector to that of a Border Agency.
So, whilst the rest of the UK may be enjoying a brief break from Brexit, for us in the private rented sector it seems the changes keep on coming!