What to expect from the property market in 2019
---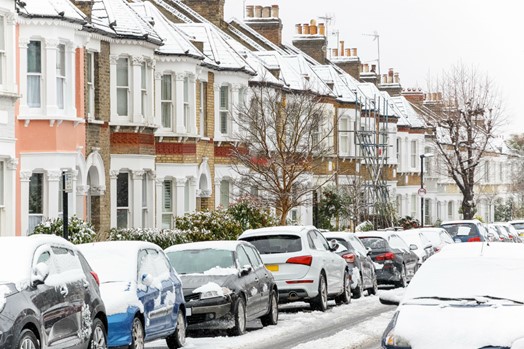 Compared to the previous year, 2018 was remarkably quiet for the private rented sector, with very little in the way of change. As we summarised in the December issue of Property Investment Essentials, together with several new housing ministers there was a change to the definition of an HMO and a requirement to only grant new tenancies where the property has an energy efficiency rating of at least 'E'.
Meanwhile, right at the end of the year the Homes (Fitness for Human Habitation) Bill was passed which will grant tenants the right to sue their landlord if the home is unfit for human habitation, which we believe will drive up accommodation standards in the private rented sector. So, what will 2019 have in store?
Already this month there has been an announcement which will impact our sector, with the welcome news that those in receipt of Universal Credit will have their rental payments paid directly to the landlord. There have been reports that some landlords were reluctant to let properties to tenants in receipt of the controversial benefit, because it relied on the tenant to pay their rent to the landlord, which some felt put the rental payments at risk.
The Bank of England interest rates haven't changed since August 2018, and so we should expect at least one rise before the end of this year, however when this takes place will most likely be linked to how we leave the EU in March. A smooth exit could see a faster pace of rate rises – although the Governor has indicated interest rates are unlikely to rise above 1.5% in three years and therefore even if we do see a rate rise in 2019, it is likely to only take the rate up to 1%.
The Tenant Fees Bill had its third reading in the House of Lords this month and the date for the introduction of a ban on tenant fees was announced as 1st June 2019. However, despite the ban on certain fees, there should be no driving down in the standards when it comes to how prospective tenants are vetted.  Felicity J Lord undertakes comprehensive references to ensure tenants have the necessary income to ensure rent can be paid.
Property values are widely discussed, but our belief is that if there is an orderly exit from the EU then average prices will continue to climb - and indeed the pace of the increase is also likely to accelerate. Meanwhile, with an anticipated continued increase in demand for rental property it's unlikely we'll see any fall in rental prices, and we expect they are likely to continue to rise at current rates.
Therefore, looking forward 12 months, if 2019 closes with an improvement in housing standards; an increase in the value of your portfolio; and rents having risen in line with affordability - then that is as positive an ending that many in the private rented sector can look forward to.