The tenant fee ban: a guide for tenants
---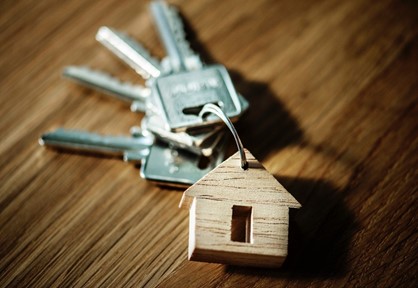 Two years ago, the Government announced there would be a ban on certain fees which landlords and letting agents charge tenants – and this has been in force since 1st June 2019.
Now that the ban on fees is law, there is also a limit to the maximum security deposit that a landlord or letting agent can take – which is capped at five week's rent.
So, just what are the new rules, and how could you be impacted:
If you are already a tenant
If you already rent a home, then your landlord or letting agent can still charge you for all sorts of fees, including renewing your tenancy agreement, plus any costs when it comes to checking out of your home. These fees are going to be allowable until 31st May 2020.
After this date, some of these fees are also going to be banned, together with other fees which will be banned on all new tenancies from 1st June 2019.
If you entered a new tenancy agreement after 1st June 2019
If you took out a new tenancy after 1st June, then you can't be charged for setting up the tenancy. However, there are certain fees that a landlord or letting agent can legally ask you to pay:
Holding deposit
This is an amount of money which landlords and agents will sometimes take from a prospective tenant, to secure their new home.
A holding deposit is capped at one weeks' rent, and is held whilst the agent processes the references and tenancy agreements etc.
If you choose to withdraw your application, or have lied within your application, then you're not entitled to get your deposit back. your tenancy application, then the holding deposit should be refunded within seven days.
Security deposit
Most landlords and letting agents will ask for a deposit throughout the duration of the tenancy, and from 1st June, the maximum amount a deposit can be held is capped at five week's rent.
6 week's rent for rents above £50k per year.
It is the law that deposits must be kept in a protection scheme which neither the landlord nor letting agent can access until after the tenancy has ended.
In every case we aim to return your deposit as soon as possible, however there are times when some or all the deposit needs to be used to fix anything which may have broken whilst you have been living in the property.  Where a tenant disagrees that the repairs are needed, then the deposit protection scheme will become an arbitrator and decide whether the charge is fair and reasonable.
Also, if a tenant ends the tenancy with any arrears then this the deposit can be used towards clearing the arrears.
Fees to make changes to a tenancy agreement
If you ask your landlord or letting agent to make any changes to your tenancy, then reasonable fees can be charged. 
Late or non-payment of rent
If you fail to make a payment of rent, then the landlord or letting agent can make an interest charge for any unpaid rent.
Lost keys
If you lose a key to the property you're renting, then the agent can make a charge for replacement of keys or locks.
Ending a tenancy early
If you want to end a tenancy before the end of the agreement, then it is legal for your landlord or letting agent to make a charge for this if they agree to this.
In addition to the above charges, you are responsible for paying for services such as utility bills, TV license and council tax. 
For more information about the services we offer tenants, please speak to your local Felicity J Lord branch.