Political uncertainty and the property market
---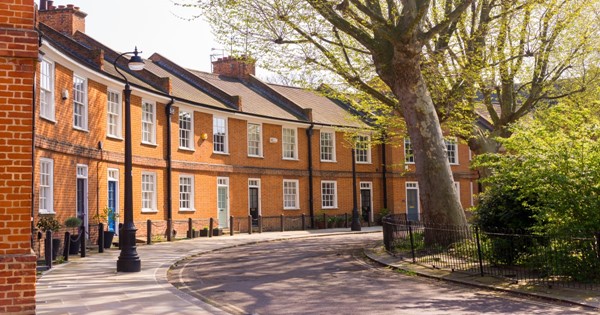 After the recent 'Super Saturday' defeat in Westminster, it remains unclear whether we will leave the EU at the end of October. But now that a general election is expected early in the New Year, we have several more months of the main parties making claims and promises in the run up to the publication of their manifestoes.
The policies intended to tackle what some describe as the 'broken housing market' will be claimed to be 'vote-winners' for the growing number of young people who are unable to get onto the housing ladder. However, our concern with some of the policies that they're proposing is that they won't fix the issues.
For example, Rent Controls:
Simply put - they don't control rents.
International studies have concluded that rent controls in other parts of the world led to a deterioration in the quality of rental stock, a squeeze on supply and ultimately kept tenants trapped in homes that were no longer appropriate for their needs.
As it happens, we believe rents across the UK are largely in control as they typically rise in line with inflation.
Meanwhile homeowners are waiting to see if there could be any change to stamp duty – a reform of this tax could possibly be announced by Sajid Javid in his first budget as Chancellor of the Exchequer on 6th November. With stamp duty costing house-buyers several thousand pounds, a reduction would be quite a popular move.  However, within the rental market, landlords have faced an increased rate of stamp duty since 2016 and we would argue a reform of this additional tax burden imposed on purchasers of second homes is imperative.
Across the city at the Bank of England, the Monetary Committee is widely expected to vote to keep interest rates at 0.75% next month - a rate which has remained unchanged since August 2018, when rates rose by just 0.25%. Whilst this move wouldn't be great news for savers, it is a clear sign that inflation is remaining in check and that consumer confidence is positive.
But as rents rise faster than inflation, whilst house price growth continues to plateau, then some homeowners may be considering becoming a landlord rather than sell a home they no longer need to live in themselves – read our guide for becoming a landlord on page 3.
Whatever happens both in the economy and in Westminster in the coming months, there is no slowdown in demand for privately rented homes.  Renting provides an affordable and flexible route for millions of individuals, couples and families to live in a home they call their own, and at Felicity J Lord we'll continue to ensure standards across the Private Rented Sector are driven up and that landlords and their tenants continue to live and work in harmony together.