Winter Home Inspiration
---
06/12/2017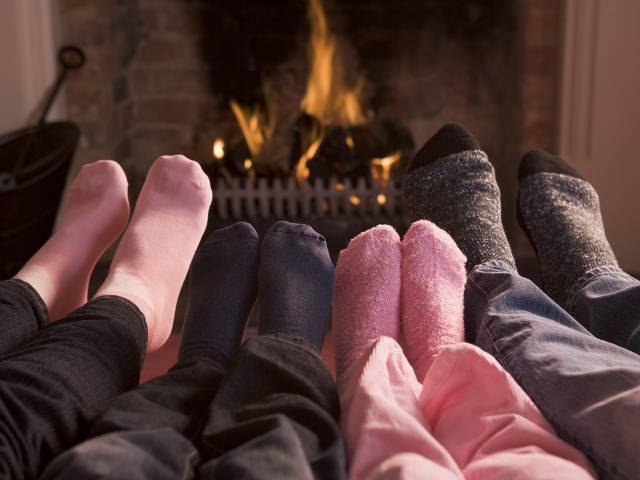 Winter is here, which means it's now time to start thinking about updating some of your home's accessories and features to match the colder and darker nights.
It's the time of the year that encourages cosy living; cuddling up to a blanket after a hard day's work, switching on Netflix and sipping on a nice warm drink.
To achieve this winter style, check out some of our tips below:
Lighting
With the days getting shorter, you should focus on incorporating the right lighting to create a cosier atmosphere. To do this, you should consider each layer of lighting and what role they may serve in your home.
Ambient lighting: this is your main source of light; its purpose is to brighten the entire room when turned on, usually coming in the form of a ceiling light.
Mood/task lighting: these serve to add the desired atmosphere to a room. Mood lighting enhances a room's depth, and boosts its personality and charm, perhaps coming in the form of a well-positioned wall light that draws attention to certain features.
Task lighting: this type usually comes in the form of a floor or table lamp, convenient for when you want to settle down on the sofa and dive into a good book!  
Warm colour palette
To gain a great sense of warmth in your home, opt for colours that evoke warmer areas of the world. It could be yellows which often remind us of golden sandy beaches or browny-red burnt ceramics of Europe's historical cities. Warmer tones could be just the thing your home needs this winter.
If you're not keen on making more drastic changes like newly painted walls or introducing new furniture, you can always introduce the colours in smaller ways like throws, sofa cushions and blankets.
Thicker materials
Rugs with a higher density of fibres are better for the winter months since they retain heat better in the home. A thick rug helps create a warm, cosy atmosphere and acts as a focal point for a room as well, similar to a wood burning fire or a unique coffee table.
Another quick and easy addition to your home could be a nice blanket or throw. The greatest benefit of a decent blanket is that it won't ever lose its softness and can be also be used in the warmer months for outdoor picnics etc.
Candles
If you're looking for something that builds ambience and warmth and is a mood booster, then why not place a few candles around your home? Apart from their unique flickering ambience, they also smell amazing!
Stay warm
Keep your home warm this winter with blinds or thicker curtains on your windows. Both can also be used as opportunities to add some extra colour into your home and protect your home from unwanted sunlight (if you're looking to create that perfect atmosphere).
Will you be making any of these changes to your home? Let us know on Twitter @felicityjlord!