Magic Moments Supports Bereaved Families
---
13/01/2022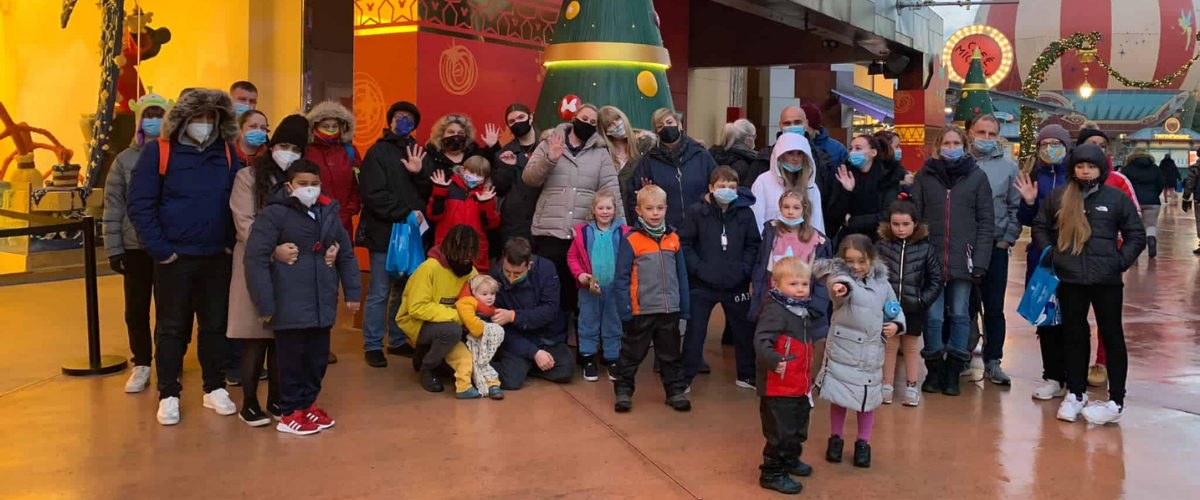 Spicerhaart's charity that is supported by Felicity J. Lord, Magic Moments, has finally recommenced its trips to Disneyland Paris after being postponed due to the pandemic to bring Christmas magic to bereaved families.
---
Emma Barber, Magic Moments Chair, stated that over 100 adults and children went on the two 5-day trips before Christmas, and families enjoyed time together in the theme park and met others in a similar situation.
One family commented: "What can we say, but what a magical trip with magical people. We cannot thank everyone at Magic Moments enough for the chance to share this trip with families like us, who are missing a piece of them.
"It was a gift to have the chance to create new memories and bring out genuine smiles for our family, which have been hard to come by in the last 18 months."
The first trip was led by Claire Drewett and supported by a team of volunteers, including staff members Paul Stack, Sarah Hammond and Katy Michalski.
Claire said: "Trips with bereaved families are always incredibly hard for both the families and our Magic Moment team, but if we can put a smile on the families' faces for just a few seconds, it makes it all worthwhile. I was both proud and honoured to lead one of the trips this year as we, at Spicerhaart, work tirelessly to fundraise in order to run them."
The second trip was led by Tom Charlesworth, joined by colleagues Lesley Miller, Liane Walker and Belinda Jarman.
Tom said: "I am a trustee and passionate supporter of Magic Moments, and although I have been on previous trips with the charity to Disneyland Paris, this is the first time that I have been on one with bereaved families.
"With the onset of Covid, the last two years have been tough for everyone and, as a parent with two young children myself, I have seen the impact that the pandemic has had on my own family. I cannot even begin to imagine the journey these families have been on and still have ahead.
"I am truly in awe of these families who have shown so much resilience at what has been an immensely emotional time.
"I'd like to say a big thank you to everyone in our team and their families and friends, who have run marathons, jumped out of planes, held bake sales and parted with their change to make a real difference."