Rents continue to rise but house prices are stalling
---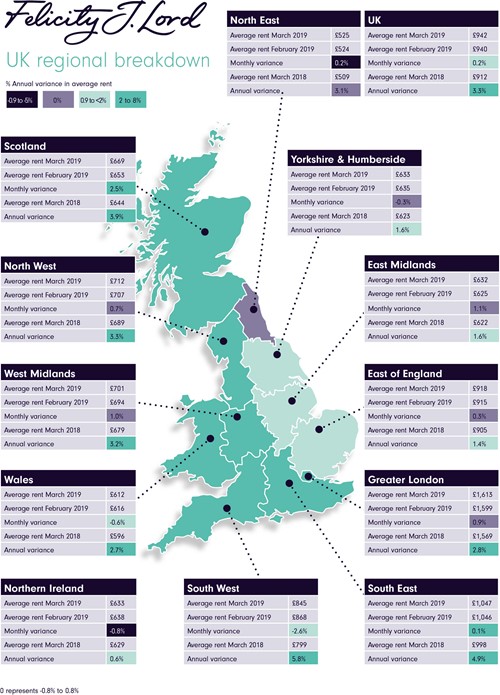 Felicity J Lord says:
Average rents across the UK rose by 3.3% in March 2019 when compared to the same month a year previously; the average monthly rent is now £942
Rents in London increased by 2.8% in March 2019 than in the same month of 2018; the average rent in the capital now stands at £1,613 a month.
When London is excluded, the average UK rental value was £782 in March 2019, this is up 3.0% on last year.
HomeLet's March Rental Index reveals that rents rose in all 12 of the regions covered in the research.
It appears that a reduction in supply against a backdrop of increased demand could be impacting rental prices. Rents have risen in all regions, and all but four regions have seen rents increase at a higher rate than inflation. Meanwhile uncertainty in the market appears to be impacting the sales market, as growth in the average value of homes has continued to stall.  This is good news for landlords who are looking to invest over the long-term as property remains a solid investment. However, it seems that right now is a buyers' market which is not so great for landlords who are looking sell one of their properties.